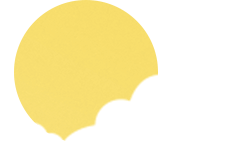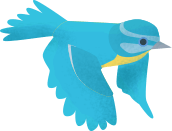 Week 4-5
We are continuing our topic on Heroes with a focus on the book 'Traction Man'. We have included a range of activities for you to mix and match over the coming weeks. We hope you enjoy! Feel free to put your own twist on-tell us your story on a video, draw us a design using chalk outside. We've loved seeing all your amazing hard work in any form, keep it coming!
Research different action figures that are available for sale in local shops / online. Make a table to show the features and prices. Use sorting diagrams to compare them. Carry out a survey to find out which one(s) people prefer.
Design and build a box for a new Traction Man action figure or accessory.
Traction Man's enemies are everyday objects (e.g. a poisonous dishcloth, the Wicked Professor Spade). Can you design a new enemy for him?
Create a map of the house and label it to show the different adventures that Traction Man has in each part.
The inside cover shows a letter from Traction Man's owner to Santa, explaining that his old Traction Man had a 'Terrible Parachute Accident'. Can you write a story about this to explain what happened?
Write a letter from the boy to Santa to say 'Thank you' for the new Traction Man toy.
Retell the story from Traction Man's point of view.
Create a written, radio or video advert to persuade children to buy a new Traction Man toy.
Traction Man uses everyday household objects to carry out his adventures. Think of other objects and make a list of ways that Traction Man could use them... or ways that they could cause problems for him!
Choose one of the pictures and think of a caption to describe what is happening.
Traction Man's Warfare Shirt is covered in examples of onomatopoeia. Can you think of any more?
Write a story about a new Traction Man adventure, e.g. Traction Man repairs the Giant Intergalactic People Mover.
Create character profiles for all of the characters in the story, including the boy and his family.
Find the descriptive language used in the story (e.g. foamy waters, supersonic, hoist) and use this to create a collection of vocabulary that you can use in your own writing.
Make a set of instructions to teach people how to look after a pet scrubbing brush.
Carry out some drama activities based on the story. Could you perform part of it... or try some hot-seating to ask 'Traction Man' some questions?
At the end of the story, an evil pair of scissors is approaching Traction Man and Scrubbing Brush. Can you write about what happens next?
Create a set of speech / thought bubbles for Traction Man at different points in the story to explain how he is feeling. Can you tell by his facial expressions and body language?
Make your own model of Traction Man and / or Scrubbing Brush.
Design (and make) a set of new costumes for Traction Man. Use the Character outlines below to plan your designs.