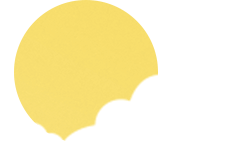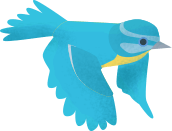 Week 4
You can complete the daily activities below and/or the White Rose Maths Hub daily lessons.
This week we are thinking about missing numbers:
Day 1
Super movers has some catchy videos about numbers to 100:
Use this game to sort numbers into a 100 square. Fit the pieces into the correct places.
A sheet for printing out is available on the school website for puzzle 1 and you can, download puzzle 2, 3, and 4 from the website link above if you want more than 1. If you can't print off you can play the 4 puzzles online instead.
Day 2
Subtraction as difference
Your child is likely to be taught about subtraction as 'difference'. For example:
'10 – 8′ can also be thought of as 'What is the difference between 10 and 8?'
Use objects to help your child understand the concept of difference. Why not ask your child to sort their toys into groups, and then see if they can figure out which groups have more or fewer objects? You could then ask them to compare two of the groups.
What is the difference between your child's number of fluffy toys and their number of hard toys? What about the difference between their red toys and their blue toys? Putting the two groups next to each other in a line is a good way to quickly spot the difference between them.
Encourage your child to record their thinking as a subtraction calculation. For example:
If they have 6 red toys and 2 blue toys, then the difference is 4. This can be written as 6 – 2 = 4.
This activity is taken from Oxford Owl: where there are lots more maths ideas and some videos to help with explaining maths in a child friendly way!
Day 3
What could it be? game:
Play the game using the number 13, but it can also be changed to any other number lower or higher to suit individual children.
Try this game, thinking about number order, chronological order and problem solving:
A sheet can be found on the website.
Day 4
1. Write out the numbers 1 to 10 two times, making 20 separate number cards.
2. Turn the cards face down and pick one at random. This is the number you are going to try to make.
3. Now, take it in turns to pick up cards. Add each card you pick up together until you get to the target number. If you go too high, you can use your turn to put back one of the cards you have picked up, face down.
4. When a player reaches the target number, they win!
There are lots of fun variations of the game you could try. Why not add in higher numbers, or see how many targets you can reach within two minutes?
How many left? Try playing this game at home with different amounts. Can you record some number sentences to match it?
Day 5
Use the sheet for day 5 or copy out the calculations. Some are missing numbers for addition and some for subtraction.
For the addition questions: you can select the part number and add onto this to find the total, counting up to the whole number or you can select the whole number first and take away the part number to give you the missing number. Either draw pictures to represent the numbers or use items that you have in your own home e.g counters or small toys.
For the subtraction questions: if the first number is missing then the two part - numbers need adding together e.g __ - 7 = 9 (7 + 9 will give you the answer, then check by using the counters/toys you were using. If the second number is missing e.g 12 - __ = 7 (this is much easier and can be done by removing 7 away from the 12).