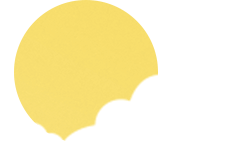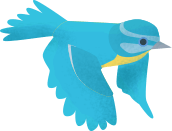 Home Learning Hub
Welcome to our Home Learning Hub
New up-dates 28.5.20. Check out our resources including an Aliens Love Underpants story walk, The Great Outdoors Well-Being Project and Little Inventors which can be found in Activities for all the family and some exciting funded courses for adults in our Community Info tab. We continue to download all White Rose Maths Hub (daily Maths lessons) video links and accompanying sheets into Year Group weekly folders.
We have provided a range learning activities for your child to select and complete. You are welcome to submit homework via the emails on your Year Group page. Home learning can be typed, sent as a presentation, photos or even a video! If your child is in Reception, you can upload to Early Essence. Please feel free to also send us or upload anything fun and special you have been doing with your child whilst at home. We would also love you to join us on Twitter @MoorlandsHudds for daily up-dates during the week.
Please see each Year Group for specific Home-Learning Tasks. These will be up-dated regularly. All activities should be tablet, mobile and PC friendly. If accessing from a mobile, you may need to select 'view' rather than 'download' for some documents.
We recommend to continue listening to your child read for 20 minutes per day. Additional books have been sent home. However, you can also access free e-books linked to reading age and phonics, as well as top tips, games and activities here:
https://www.oxfordowl.co.uk/for-home/reading/
Or https://www.booktrust.org.uk/books-and-reading/bookfinder/ (added 19.4.20)
or https://www.lovereading4kids.co.uk/ (added 19.4.20)
You can log in through the teacher portal with the following details:
username: parents@harpercollins.co.uk
password: Parents20!
We also recommend continuing to regularly access ttrockstars.com to consolidate timestables.
Click here for steps to support each other during self-isolation and check out our Well-Being Section for advice on self-care for adults and young people during this period with evidence based-resources as well as a Mental Health Emergency phone number. We have also up-dated the Anxiety (including support for adults) and Sleep sections. Updated 11.5.20.
With increased use of online devices here is a Family Agreement template and some accompanying online safety vidoes including Smartie the Penguin aimed at 3-7 year olds and Captain Kara aimed at Key Stage 2.
Here you will find a list of activities to suit any age:
Newly added first (last updated 7.5.2020)
Go Live! With Joe Wickes every morning at 9am for a PE lesson!
A virtual story a day with Oliver Jeffers
Free access to Numbots extended to 23rd June. Log in: https://play.numbots.com/#/intro then children log in using their TT Rockstars username and password.

See below for further activities to stay active during Home Learning

Click here for a comprehensive list of free educational websites for you to access at home