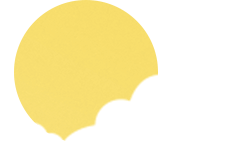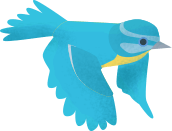 Governors
The Role of a Governing Body
Each school in the country has a governing body made up of a group of people who are from various occupations and backgrounds, this is with a view to them all contributing a diverse range of skills and experiences to the successful running of the school. In general the role of the governing body is to take a strategic role working with the head teacher in the general management of the school, to act as a "critical friend" and to be accountable for the decisions made by it. It is responsible for setting the aims and objectives for the school and agreeing monitoring and reviewing policies targets, priorities and performance. It also, in partnership with the head teacher, controls the school budget.
How do I contact the governing body or an individual member?
As representatives of the community we are always happy to hear your views on the running of the school. If you wish to speak to any governor please do not hesitate to do so. This can be done by leaving your contact details at the school office.
Key Information
Number of employees (if any) whose gross salary exceeded £100k: Nil
Our Governors
Gary Laird (Chair) - Co-opted Governor
Date of Appointment: 22/03/2018
Term of Office: 4 Years
Appointing Body: Governing Body
Committee/Role: Finance, Buildings, Standards and Attainment, Complaints, Performance Management, Staff Dismissals, Child Protection, Well-Being, GDPR
Year Group Link: Year 4
Subject Link: History, Geography, MFL, RE
Relevant Business/Personal Interests: Gary Laird Safety Associates
Relationships with School Staff including spouses, partners and relatives: Nil
Toni Caufield (Vice Chair) - Parent Governor
Date of Appointment: 09/02/2019
Term of Office: 4 Years
Appointing Body: Parent Election
Committee/Role: Complaints (Chair), Pupil Discipline (Chair), Finance, Staff Dismissals, Safeguarding, Performance Management
Year Group Link: Year 2
Subject Link: Maths
Relevant Business/Personal Interests: Nil
Relationships with School Staff including spouses, partners and relatives: Nil
Anna Bartys - Parent Governor
Date of Appointment: 09/02/2019
Term of Office: 4 Years
Appointing Body: Parent Election
Committee/Role: Finance (Chair), Standards and Attainment, Dismissal Appeals, Complaints
Year Group Link: Year 6
Subject Link: Writing, Reading/Early Reading
Relevant Business/Personal Interests: PWS Technical Services (wife of MD and employee), NCS Support – Sister of Director
Relationships with School Staff including spouses, partners and relatives: Nil
Amanda Denney - Headteacher
Date of Appointment: 1/1/2016
Term of Office: N/A
Committee/Role: Standards and Attainment, Finance, Buildings
Relevant Business/Personal Interests: Nil
Relationships with School Staff including spouses, partners and relatives: Nil
Gemma Dolan - Co-opted Governor
Date of Appointment: 22/3/2018
Term of Office: 4 Years
Appointing Body: Governing Body
Committee/Role: Standards and Attainment (Chair), Pupil Discipline, SEND, PP/LAC
Year Group Link: Reception
Subject Link: Art, Cultural Capital
Becky Freeman - Staff Governor
Date of Appointment: 02/07/2018
Term of Office: 4 Years
Appointing Body: Staff Election
Committee/Role: Standards and Attainment, Buildings, Governor Training
Relevant Business/Personal Interests: Husband – Joinery Business
Relationships with School Staff including spouses, partners and relatives: Nil
Andy Jinks - Parent Governor
Date of Appointment: 09/03/2022
Term of Office: 4 Years
Appointing Body: Parent Election
Eileen Marchant - Co-opted Governor
Date of Appointment: 25/11/2021
Term of Office: 4 Years
Appointing Body: Governing Body
Committee/Role: Finance, Staff Dismissals, Performance Management
Year Group Link: Year 3
Subject Link: PE
Tarnya Mitchell - Parent Governor
Date of Appointment: 10/02/2022
Term of Office: 4 Years
Appointing Body: Parent Election
Derrie O'Sullivan - Co-opted Governor
Date of Appointment: 27/03/2018
Term of Office: 4 Years
Appointing Body: Governing Body
Committee/Role: Buildings (Chair), Dismissal Appeals (Chair), Performance Management, Pupil Discipline, Equality
Year Group Link: Year 5
Subject Link: Computing, Science, ECO, DT
Relevant Business/Personal Interests: Own Architecture Practice
Relationships with School Staff including spouses, partners and relatives: Nil
Judith Woodhead - Co-opted Governor
Date of Appointment: 16/05/2019
Term of Office: 4 Years
Appointing Body: Governing Body
Committee/Role: Buildings, Complaints, Dismissal Appeals, Well-Being, RSHE
Year Group Link: Year 1 & 3
Subject Link: RSHE, Music
Relevant Business/Personal Interests: Nil
Relationships with School Staff including spouses, partners and relatives: Nephew's partner – Educational Support Assistant