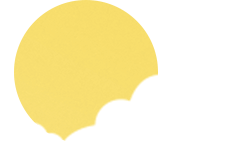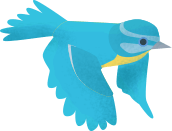 ECOschool
We began our ECOschools adventure in Autumn 2013 and in September 2017 we were awarded our second GREEN FLAG AWARD! We were hugely proud of our children who spoke with such understanding and enthusiasm to our assessor. Well done to you, Meteors! This is your award!
Each term children from across school can put their names forward to join our "Moorlands Meteors" ECOteam, who meet every Thursday after school to plan and lead ECOprojects throughout school.
Their work is supported by ECOmonitors in each class, who keep an eye on energy use, litter etc and let Meteors know of any problems.
The first session of each half term is a meeting, when we are often joined by special guests (representatives of the governors, leadership team and parents). We look at recent achievements and how we are getting on with ECOprojects from our Action Plan and we plan our next steps. Our following sessions then might involve planning assemblies, working on our crops and garden areas, monitoring ECOmatters throughout school (eg litter, energy use) and a range of activities to learn and teach others about environmental issues. We have an ECOdisplay board on each floor where we share our work with the rest of school, and we keep our families uptodate via our website and occasional newsletter pieces.
Read on to find out about some of our work.
Energy
Each November we hold an Energy project in school, where pupils are encouraged to think about how we use energy and the implications of wasting it. In light of evidence we gathered in November 2015, we got the go-ahead to turn down our heating by 1 degree, making a difference to bills and reducing the need for lots of open windows! During 2016 our school got a new boiler, and the Meteors monitored and reported on temperatures in school throughout the year, noticing differences after the change of boiler. During Autumn and Winter 2016/17 we worked closely with our caretaker and bursar to monitor and suggest changes to our heating times and temperatures. We hope when we compare bills next year to see a reduction!
Waste
In addition to monitoring and reporting on waste in our day to day school life, we also hold an annual focus on Waste, where we raise awareness of one or more aspects of our lives where waste needs a bit more thought:
In 2015 we focused on wasted lunchtime food through assemblies and monitoring of food waste over several weeks. This resulted in a measured reduction in food waste and some changes made to the dinner menus (brought about after consultation with School Council and the kitchen staff). We made a little leaflet for new families about our school dinners, and everyone seemed much happier with the range of lunches offered.
During 2015/16 we began a new lunch system, where children order their meal from pictured choices each morning. We hope to see a reduction in wasted food when we monitor this during the current year. We are also considering a reward system for children who try hard to eat all their lunch.
Meteors were concerned about waste packaging during Summer 2016, and prepared an assembly to encourage people to choose procucts with less packaging and to reuse/reycle when possible.
In March 2017 we held our first ever "Rubbish Fashion Show", with outfits made by each year group to highlight waste packaging. This formed part of Science week and was very popular!
Also during Waste Week 2017 we saw a significant reduction in the amount of food wasted at lunchtimes, as Meteors members gave out merits and stickers in exchange for empty plates and dishes!!
ECOgarden
Our ECOgarden is tended by Moorlands Meteors and the "Little Gardeners" Gardening Club. Most of our produce is given over to the kitchen to add to school dinners, and sometimes we harvest to sell to families as a fundraising project. See our ECOgarden blog for updates and photos!
Recycling bank
We have our very own recycling bank, so our famliies can donate good home textiles (clothing, bedding etc), bags and good, paired shoes to raise money for school activities. Bags of donated items can be put into the purple bank whenever the gates are open (7ish til 6ish)! The bank is half way down the side of our car park, near the grit bins.
If you have other unwanted things lying around home, you might consider rehoming them via 'Huddersfield Recycle' (part of 'Freegle'). You can post 'wanted' or 'offered' notices and can arrange collection of things that would otherwise go to landfill or just continue to get in the way! Examples of successful rehoming in Huddersfield include allsorts from fruit bushes, food mixers, children's clothing, computers, books, fence panels etc etc. the possibilities are endless! Go to https://direct.ilovefreegle.org to join in. There are also local groups on Facebook that allow you to post 'for sale/offered free/wanted' adverts to others that live near you. Let's work together to reduce what we throw away!
---
These are just a few of the ECOprojects that happen here at Moorlands, supporting and extending the learning that takes place in year groups' topics. Pupils often initiate their own ideas, from fundraising and awareness campaigns to small-scale surveys and other ECOprojects. We love that our children are caring and creative, and look forward to working with lots of you in our ECOwork this year!